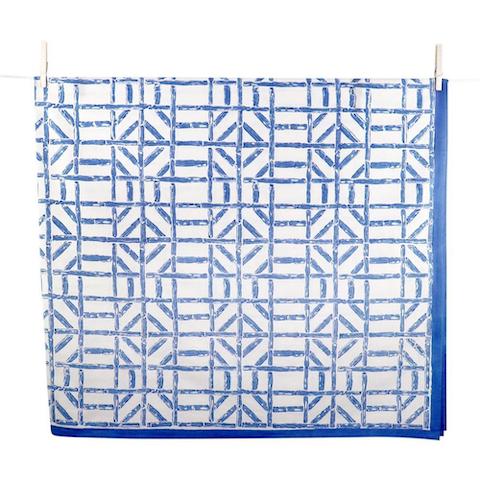 Blue Bamboo Tablecloth 60"x 120"
Graphic, yet sophisticated, these Bamboo Tablecloths features a geometric bamboo pattern that adds a modern, fresh touch to a Spring table setting. Add matching Blue Bamboo napkins or mix it up with our Floral and Vine Napkins to bring in more colors. 
Color: Blue hand blocked bamboo print
Material: 100% Cotton
Wash & Care Instructions: Machine wash cold; tumble dry low
Country of Origin: India
Size: 60" x 120"