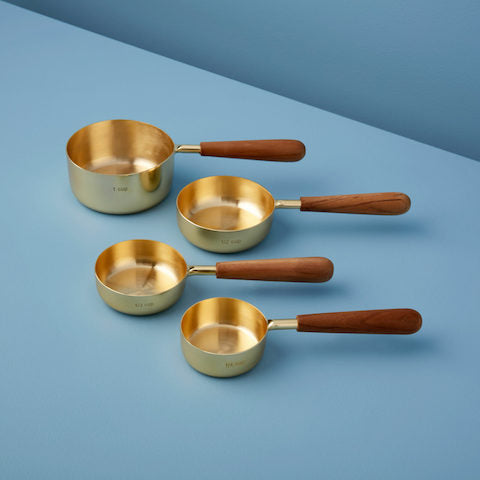 Gold & Wood Measuring Cups
Add a stylish touch to your kitchen with these gold and wood measuring cups. 
Size: 1/4 cup, 1/3 cup, 1/2 cup, 1 cup

Stainless Steel with a Gold Finish

Handcrafted in India.
CARE INSTRUCTIONS: Hand wash with mild soap. Avoid citrus-based detergents or abrasives to preserve unique finish.